The New Alternative
A floor is the foundation for every type of room design and forms the basis for creating one's own sense of what life should be all about.
Unquestionably, Vinyl is one of the floor coverings that has seen the greatest improvement over the last decade. Long-lasting and easy to maintain, vinyl flooring comes in an array of textures, patterns and colours. Capable of imitating the look of natural materials, such as wood or stone, vinyl offers countless possibilities and remains one of the most affordable and maintenance-friendly flooring options.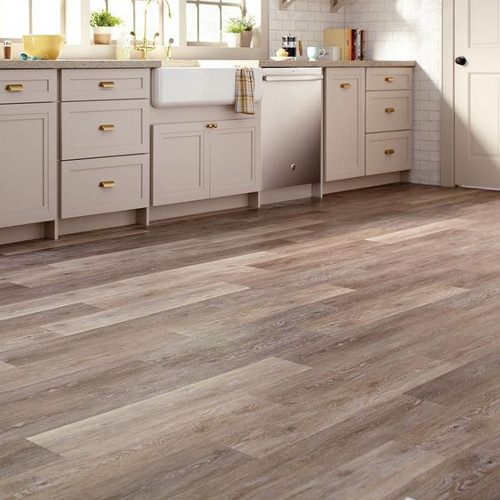 Where to install it
Bathrooms and kitchens are two of the most popular rooms for vinyl flooring. Due to its durability, vinyl flooring is ideal for busy rooms which experience a lot of traffic. Wet or damp rooms where spills and stains are more likely can also benefit from vinyl flooring.
Characteristics and Benefits
Waterproof;
Non-slip;
Anti-static;
Anti-mould;
Stain-resistant;
Antibacterial;
Scratch-resistant;
UV protection;
Large choice and variety;
Incredibly affordable.
And lastly…
What about underlay?  Underlay is designed to protect your sub-floor and provide additional comfort and insulation beneath your flooring choice. While it is always recommended with laminate flooring and carpets, some vinyl flooring options may be suitable for use without underlay; depending on their thickness. Always check whether underlay is recommended for the vinyl product you are looking to buy.
Like all flooring types, vinyl is designed to feel soft and comfortable under foot. The thickness of the vinyl floor you choose will affect its comfort and you may want to lay underlay if you opt for thin vinyl or have a particularly hard or uneven sub-floor. Vinyl flooring can also be used with underfloor heating systems for added comfort and warmth.